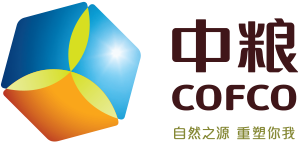 I didn't enjoy this nearly as much as
Trine
- it felt like less of a puzzle game and a lot more platformer. The wizard's triangle is gone, and all the characters swim the same now.
Interesting story, good combat, most flaws in this game are minor - it's a lot of fun.

The only major problem - especially for replayability - are the multitude of unskippable cutscenes. It's incredibly annoying to sit through repeated speeches that are long enough to get a snack.

It opens with what looks like a hectic tutorial, button commands flashing on your screen - turns out it's just a dream intro (thank god!). As you get into the actual game the button combinations are complex, but they become more natural as you play.

The gameplay starts out a bit slow, with long distances to run for no apparent reason other than to familiarize you with the town geography. Thankfully they give you a horse fairly quickly, and teach you to sprint. Mercifully it also never seems to limit your sprinting or galloping abilities by making you 'tired' as some games would.

The game is also graphically nice, except when you have a close-up of the faces, then you hit uncanny valley territory. The only flaw is the unskippable pans/cutscenes in certain places that can be annoying if you die. In the end though, these flaws are tiny compared to all the good parts of this game - and I would highly recommend it.
One of my favorite RTS - though it does suffer from the rock/paper/scissors syndrome once you know the game well enough. Age of Empires II: Conquerors Edition was a great expansion to the original game, and it's bundled into this HD remaster.

The main benefits are that this runs nicely on high resolution - the original was locked at something like 1024x768, and this also has a few tweaks like allowing higher unit maximums - raised from 200 in the original to 500 in this remaster.

I'm normally not a huge fan of re-releasing old games, but this one was such a classic, and the small tweaks they made improve the experience without ruining the nostalgia.